In searching for good and bad web design, I tried to remember a time when I'd been frustrated by a website design.  The first thing that comes to mind is the WXPN mobile site because you can't get to all of the menus that are on the full version of the site.  I think NPR's website might be like that too.  Anyway, despite those issues, they mostly serve the intended purpose – convey information about the radio station and current events in a digestible fashion. Here are a couple of screenshots of wxpn.org: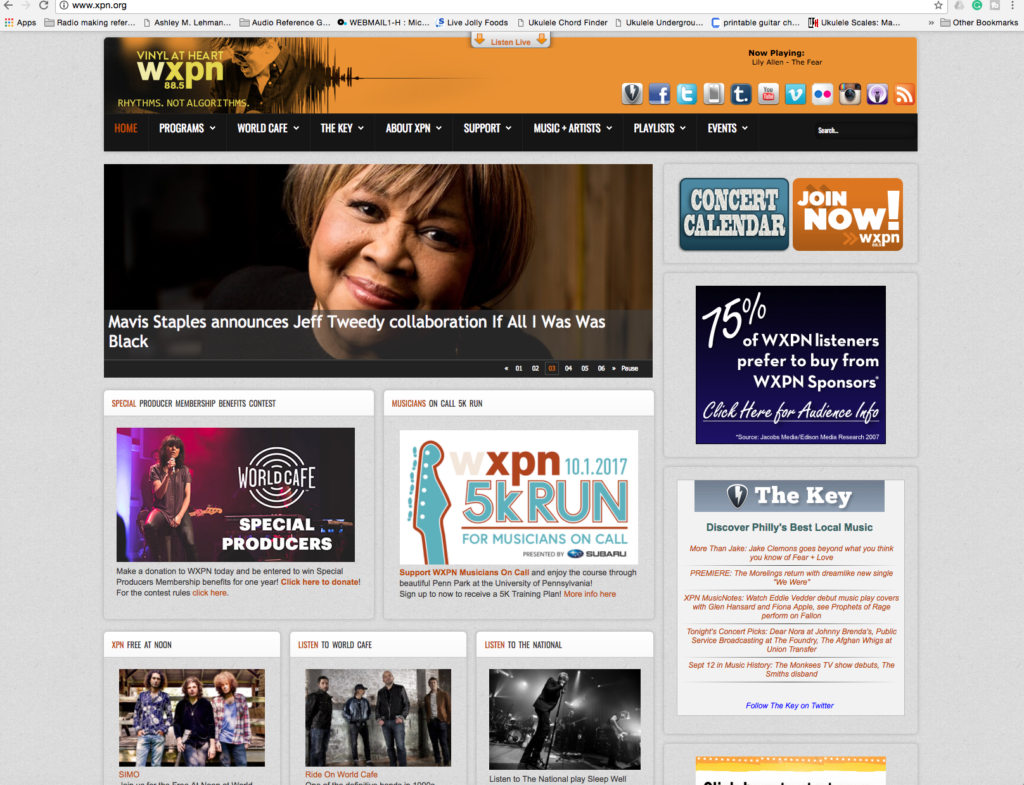 Not terrible, but still a little busy and a bit overwhelming if you're just looking for the most recent song played.
In a similar vein, I'd like to explore a before and after. Being a musician, I'm alway curious about opportunities to get involved in projects with other musicians. So when I discovered Meridee Winters School of music, I was intrigued, despite the outdated website.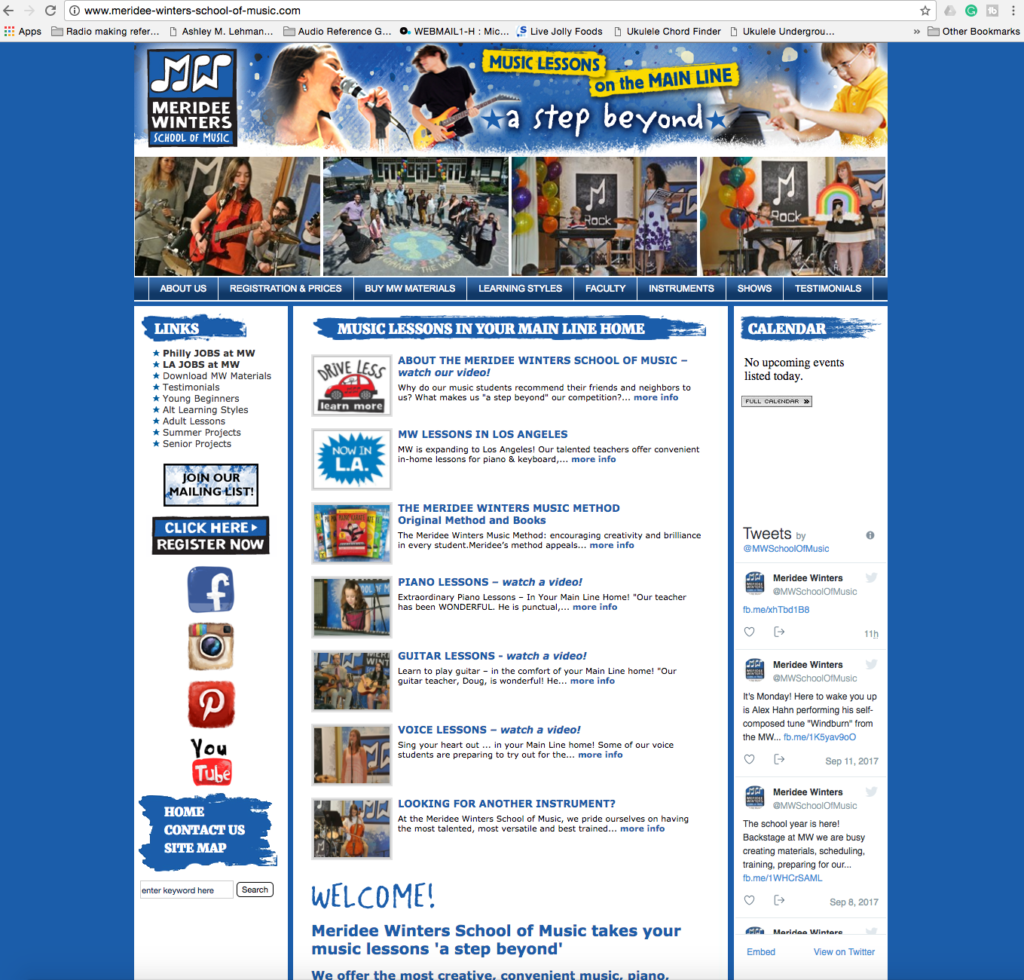 I read about the school on the Facebook page and in a job posting, and it seemed like a place that was making a difference in music education in the community, which incredibly important to me.  So I thought to myself, why does an institution that seems to have so much going for it still use this website. It is so cluttered with information, pictures, and graphics, how would one know where to begin? The pictures on the top of the page are even part of a rotating slideshow of student and teacher photos. This presentation lessened my confidence in a company of which I'd previously had no knowledge. So, I was very pleased to see that they released a new website within the last month or so.  It is leaps and bounds ahead of its previous incarnation.  The new site has a clearer overall message as soon as you see it -"In-Home Music Lessons," so right away you know the main service this company provides. Should you explore the other tabs, a wealth of information waits for you, but it is all neatly organized into categories and doesn't bombard you with pictures of every student. I think this is a good example of a website relaunch because it captured the carefree spirit of the school while also conveying the necessary information in a visually appealing way.